Massage reviews
Additional reviews for Dakini Kathryn in Washington, DC can be found on The Erotic Review …
From the site:  Touched By Venus – http://www.touchbyvenus.com/review/342/Dakini%20Kathryn.html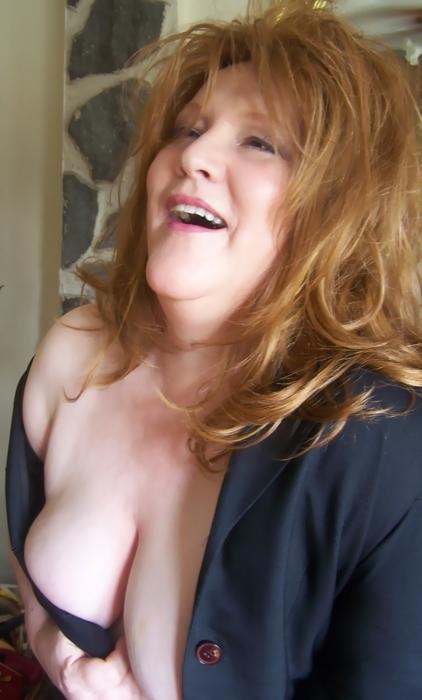 Date of appointment : 4th May, 2012
Return to top

Wow! Absolutely one of the best massages I have ever received! Excellent technique, Dakini K goes the extra mile to insure a customer leaves feeling much better!

Number of appointments: 2-5       City: Melbourne,FL (Incall)
Scheduled for: 120 minutes       Actually lasted: 120+ minutes
Technical details: Oil used; Wide range pressure
Overall Rating:

5 stars (practically flawless)

Tech expertise:

5 stars (practically flawless)

Comfort level:

5 stars (practically flawless)

Ambiance:

5 stars (practically flawless)
From: Larry F______@gmail.com
To: kathryn
Sent: 28 Feb 2013
Subject: Thanks
Hi Kathryn,
I just wanted to let you I really enjoyed our session yesterday.  It was
unique and inspiring!  I have to tell you that the the sore on my face it
significanly less red today and on my way to work today, I had a green light
at all 11 traffic lights from my house to my office!  That's a first….must
be that good Karma that eminates from you!
I hope to see you again in the next few weeks or so…
Thanks,
Larry
————————————————————————————————-
From: D___ N____@Yahoo.Com
To: kathryn
Sent: 25 Jan 2013
Subject: Re: our Tantric Massage Healing Session
Hi Kathryn,
I just wanted to take this opportunity to thank you for the wonderful
experience this afternoon.  You are a gifted and talented Tantric
practitioner and I enjoyed our time together.
I will be sure to schedule another session with you if I am ever in the
Orlando area again.
Please take good care.
Dave
—————————————————————————————————————————————————–
"Dakini Kathryn is simply the BEST. She is caring, kind, considerate, and an amazing therapist … " – Joe P. – Georgia – 6/17/12
---
"Hi Kathryn,  I just wanted to thank you for a most wonderful session yesterday, the feelings of being at peace with the world is fantastic and, you letting loose a bit… mmmmm now that was something that made me go wow…" – Jon P., Cocoa, FL – 2/7/13
---
DakiniKathryn – Review:
Ease of Scheduling: No problem whatsoever. Kathryn is easy to reach and responds promptly.
Location Description: Kathryn lives in a very comfortable home in a nice area.
Amenities (if any): A healing room has been set aside for sessions. The room is furnished in white and has been carefully designed to enhance the overall experience.
Detailed Session Description: Dakini Kathryn is a lovely woman with extensive training and experience in sensual massage and tantra. The session lasts two hours (or more) and is not easily described in words. If you are looking for a real tantra experience, this is the real deal. You will never forget the time you shared with Kathryn.
Comfort Level/Personality: Kathryn is extremely well educated and articulate, yet I also found her very down to earth. I was completely comfortable spending a relaxed afternoon with Kathryn. She is kind, nurturing and very erotic.
Effort/Performance: This was a once in a lifetime experience. Kathryn could not have done more to ensure that the session was memorable.
Overall Satisfaction Level: I am pleased to recommend Kathryn. It is well worth the drive to see her.
– Mark S., Tampa, FL – 12/28/12
---
John S <j____@gaprecast.com>
October 2012
THANK YOU … THE TRIP TO FLORIDA WAS VERY ENJOYABLE, BUT TOO SHORT.
I HOPE TO RETURN IN NOVEMBER . . . TO SCHEDULE AN APPOINTMENT WITH YOU  AGAIN.  THANK YOU SO  MUCH FOR A VERY ENJOYABLE AFTERNOON
---
af_____@cfl.rr.com
Date: 11/15/2012 09:51 AM
Thank you for the wonderful session.  I do feel much better this morning about life and myself.
---
G S <g______@h____.us>
Date: 01/02/2013 08:32 PM
Kathryn – Thanks for a great session today.  If you have time and it is not a problem, I would love to hear what herbs you were talking about and how you did the aromatherapy…that was great.
---
G________H______@hotmail.com
Date: 03/18/2012 11:02 AM
Kathryn, I saw you about 4 times [when you lived in Washington, DC] for a period just before you left the area for Florida.  we had some really good talks and powerful sessions.  I don't usually get to Florida but if I did I would make seeing you a priority.
---
J_________D____@gmail.com
Date: 06/24/2012 02:45 PM
Kathryn, Thank you so much for your soothing words and healing touch.  I really enjoyed our session together.  I must tell you that on my way over to your oasis I put in the CD by "Il Divo" to sooth me and prepare my spirit to be receptive, however i was a little nervous and somewhat apprehensive.  Your gracious greeting put that apprehension to rest very quickly.  Thank you also for spending so much time with me before our session it really made a difference.  This morning i had the most marvelous dream.  I woke up renewed and invigorated refreshed.  I went to cycling class @ 6:30 as usual and my body could hardly keep up with my spirit.  As I drove back home from cycling class I rejoiced at the sights and smells of the breathing world around me invigorated.